Welcome!
SAVE THE DATE
The Virginia Association for Counselor Education and Supervision (VACES) is the state affiliate of the Association for Counselor Education and Supervision (ACES).
VACES is committed to promoting the growth and competence of counselor educators, supervisors, and students through:
The endorsement of accreditation processes and professional development activities;
Improvements in the academic and supervisory experience;
Attention to current and relevant research devoted to counselor education and supervision;
An adherence to the ethical standards governing counseling, counselor education, and supervision;
The promotion of regional and national leadership among current and aspiring counselor educators and supervisors;
A commitment to improve counseling and supervision in all settings of society by promoting social justice and advocacy.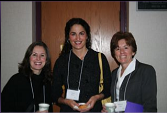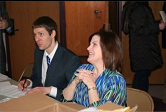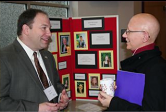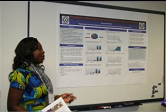 VACES.org will be transferring our domain to a new registrar during the week of April 25-29. You may experience an interruption in service during that time. You have any questions, please send an email to
manbart@mac.com.
---
SAVE the DATE
Counseling Graduate Student Conference 2017
Hosted at Eastern Virginia Medical School
Norfolk, VA
February 25, 2017
(Inclement Weather Date: March 4, 2017